Library Resources
Visit Your School's Library
Visit your school's library webpage for updated resources, messages from your librarians, virtual hours and more.


_____________________________


READ OR LISTEN FOR FREE!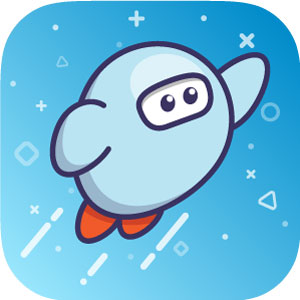 SORA: E-BOOKS FOR STUDENTS
Starting Friday, LGUSD students will be able to borrow e-books from their school libraries and from the Santa Clara County libraries using
Sora
, the k-12 e-book interface from OverDrive. The school libraries will have a small collection of "classics" to begin, and the Santa Clara County libraries are continually adding e-books for children every day.
When the program launches, students can use their Google credentials at
https://soraapp.com/library/lgusdca
to see their school libraries, connect to the Santa Clara County Library system, and start accessing e-books and audiobooks right away.
Please check back here soon
for video tutorials, instructions and more. Contact
Amity Bateman
(Fisher Middle School librarian) with questions.
---
Read-Alouds
Ms. Goldsmith
, librarian at Daves Avenue -- read-alouds each day (
12:00-TK/K;
1:00-1st grade;
2:00-2nd grade;
3:00-grade;
4:00-4th grade;
5:00-5th grade)
E-Books
Big Timber
-- grade K-8 e-books from educational publishers (mostly non-fiction)
Project Gutenberg
-- classics in the public domain, like Alice in Wonderland, The Adventures of Tom Sawyer, The Secret Garden, Peter Pan and much more
Audiobooks
Audible
for Kids 0-18 -- thousands of free books during school closures
Lit2Go
-- audiobooks of classics in the public domain
Podcasts
Author Connections
Draw Every Day with JJK
-- Jarrett J. Krosczka, author of the graphic novel Lunch Lady and Jedi Academy series and Hey, Kiddo, hosts a live session each day at 11 am
---
Library Card Number: <student ID #> (example: 312456)
PIN: Last 4 digits of phone number (example: 5412 for phone 408-555-5412)
The Santa Clara County Libraries offer lots of online resources, including podcast read-alouds, thousands of e-books for kids and more.
For online resources, your student ID may already be linked. To access
Santa Clara County Libraries
try the following:
Username or Barcode: S + ID # + LGUSD (example: S312456LGUSD)
Password: birth month and birthday (ex. 0501 for birthday May 1st)
Check out their
help page
or see the video below if you need assistance.
Thank you Santa Clara County Library and Los Gatos Public Library!
Public libraries are always open online, 24/7

.
---
ENCYCLOPEDIAS AND DATABASES